How can LoRa help building owners reduce opex?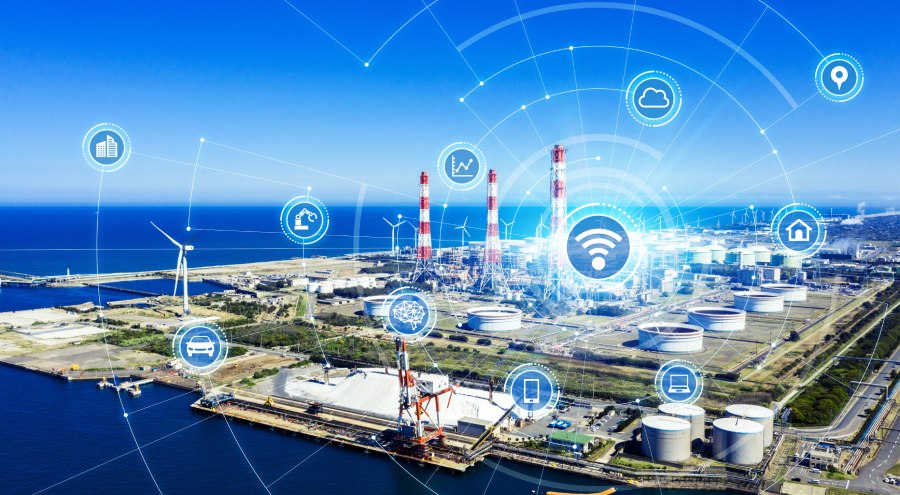 With the massive increase in the use of IoT (Internet of Things) devices in smart buildings, a number of IoT connectivity solutions have emerged to connect building users and devices in commercial office buildings. Among them is LoRa, a low-power, long-range wireless radio frequency (RF) connectivity technology developed to address the challenges of deploying the Internet of Things in commercial and industrial settings.
While LoRa devices and sensors are not commonly used in the United States, they have gained traction in global markets. The total number of LPWA transportation units is expected to more than triple to 339 million and be worth $2.6 billion by 2025, according to forecasts from analytics firm IDATE.
We are witnessing a strong growth trend in Asian markets, especially China, Europe and the United States, due to the LoRa license-free network, which has had a significant impact on smart metering applications. Mark Pegolo, vice president of IoT products and strategy at Semtech, said in an interview with In-Building Tech.
Courtesy of Semtech: Number of LoRa device shipments
LoRa is among a number of competing technologies in the market for IoT connectivity, including NB-IoT, Wi-Fi, and Zigbee, and has become one of the most widely used low-cost IoT connectivity solutions in buildings due to its ability to penetrate dense building materials. and long-range data transmission capabilities that make LoRA an excellent candidate for smart building applications.
LoRA has the ability to penetrate dense building materials, including basements and underground locations, and can track assets along asset paths up to 10 km, making it ideal for use in commercial office buildings and universities that provide smart energy solutions. is used, makes it suitable.
LoRa's license-free and open architecture consists of hundreds of sensors, actuators or tags to connect to the network in a cost-effective way, combined with a 10-year battery life and large network capacity, operators can quickly deploy LoRa-based networks. And deployment costs are significantly lower.
Application of LoRa device in commercial office buildings
Top use cases for LoRa-based devices in commercial real estate buildings include smart metering, monitoring heating and cooling for energy efficiency, improving building maintenance through predictive analytics, occupant safety and security, occupancy and optimization. Creating real-time space, geo-location and asset tracking.
LoRa is an excellent measurement application for gas and electricity meters and other applications because it is inexpensive, has a long battery life, and costs less expensive endpoint devices. Plugo said the technology has been tested and implemented in major carrier tier-1 deployments around the world in regions such as China and Brazil, which account for 25 percent of the IoT market.
Plugo said he expects the deployment of large carrier-grade networks to continue due to LoRa's scalability and the increase in the number of networks using the same protocol that creates a dense network of LoRA-enabled devices.
And unlike mesh networks like Zigbee or short-range RF technologies like Bluetooth and Wi-Fi, LoRa doesn't require asset management companies to use building installers to deploy the network or highly skilled technicians to manage it.
Like many smart building IoT connectivity options, LoRA enables building owners to significantly reduce costs while creating new sources of revenue by reducing energy costs and increasing tenant satisfaction to achieve higher property values ​​and rents.
Technical advantages
Technical advantages of LoRa include very low asset deployment costs due to the need for fewer gateways compared to WiFi. A single gateway can cover many entire systems, including buildings, underground parking garages, and outdoor recreation spaces, eliminating the need for complex coverage analysis often required by other mesh network solutions.
Also, due to low consumption and long battery life features, there is no need to wire the power supply. With AES-128 encryption built in, it's also a more secure option that WiFi and LoRaWANTM global standard specifications are easily scalable.a
It is also the only commercially available solution with free GPS service with no additional energy costs and operator-free spectrum ISM bands, creating a low-cost solution for smart buildings.
References:
https://inbuildingtech-com.translate.goog/iiot/lora-iot-commercial-real-estate/?_x_tr_sl=en&_x_tr_tl=fa&_x_tr_hl=en&_x_tr_pto=wapp